Our Featured Speakers: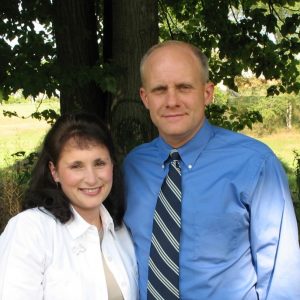 Tom and Patty Palmer
Meeting Location:
DoubleTree Hotel
2400 Willow Street Pike
Lancaster, PA 17602
Dates:
October 22-24, 2020
AMISH COUNTRY COUPLES' ADVANCE
Marriage is ministry. In fact, it is one of the primary ministries for every couple. "Sowing" into your home today will yield a happy home tomorrow. No matter the season in your journey, there will be help for you and your spouse at this Advance.
Special gender-segregated sessions are planned in addition to the general sessions.
Pre-Conference Bonus Session: For those desiring more time to relax and enjoy the area, we will have a Thursday night meeting also.
Lodging
Christ Life Ministries has secured a block of rooms at the DoubleTree Hotel for this event for a cost of $129+ fees and taxs per night per couple. If two couples stay in the same room, the rate is $159+ fees and taxes per room per night. You must cancel your room at least 48 hours before checkin to avoid a room charge. You must make your room reservation by 5:00pm EST on Tuesday, September 22, 2020. After that date the room rate and availability cannot be guaranteed.
CLICK HERE to reserve your room online. You can also call the hotel at 717-464-2711 to make your reservations. Be sure to ask for the Christ Life Ministries rate. Please let us know if you have any problems making your room reservation by calling our office at 540-890-6100.
Meals
Christ Life Ministries will not be sponsoring any meals for this event. There are many fine restaurants in the Lancaster area for you to enjoy your meal times.
Additional Resources & Important Links
Tentative Schedule
Thursday – 5pm – Check-in
Thursday – 6:30pm – Session 1
Thursday – 8:00pm – Session 2
Friday – 11:00am – 1:00pm – Check-in
Friday – 1:00pm – Session 3
Friday – 3:00pm – Session 4
Friday – 4:00 – 6:30pm – Free for Dinner
Friday – 6:30pm – Session 5
Friday – 8:00pm – Session 6
Saturday – 9:00am – Session 7
Saturday – 10:30am – Session 8
Contact Us
Christ Life Ministries, Inc.
PO Box 399 Vinton, VA 24179
Phone: 540-890-6100
Testimonials
"The Advance allowed us to refocus, reacquaint, and recharge our marriage and appreciation for one another. Learning God's plan for a happy and fruitful marriage in a place so full of the Holy Spirit was just what we needed and we are so thankful to have attended."
"Thank you so much for the couples advance! It was our first one and it was fantastic; my husband and I really enjoyed it."
"We enjoyed our first Couples Advance. We enjoyed the music, speakers, and sweet spirit of everyone we met. Thank you for both the time and effort you both put into planning this event."
"Praise The Lord! God is really working on our marriage to make it more heavenly and we would like to share that message."